Any week is better when you have nutritious, home-cooked meals in the fridge, waiting to be reheated at the end of a long day. In this post, I share some of my favorite vegan meal prep dinner ideas, along with tips of freezing and reheating. Begin your week with the knowledge that dinner is taken care of!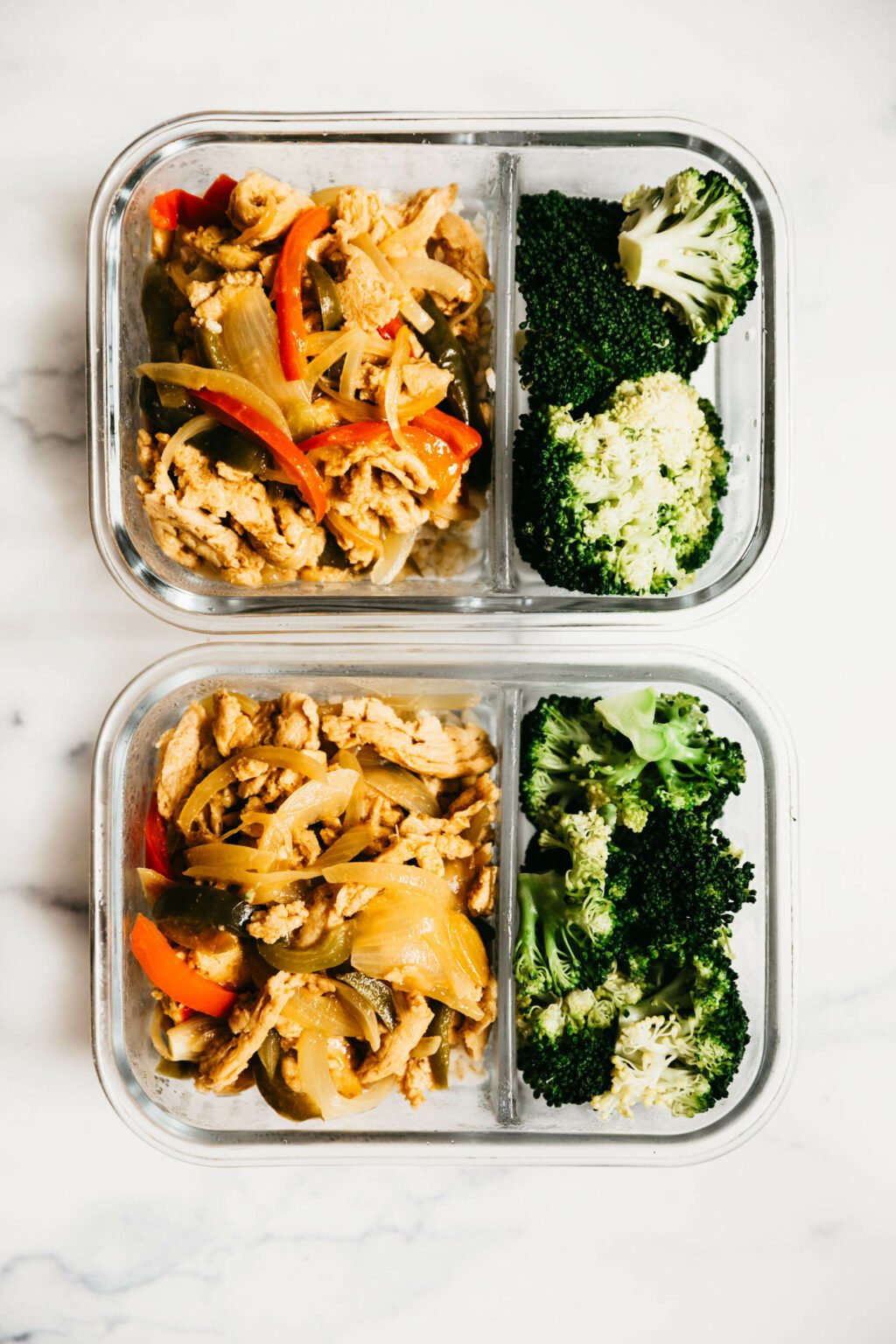 Now that I've shared some of my favorite meal prep breakfast ideas and lunch ideas, it's time to tackle dinner.
The value of a meal prep dinner
For a long time, dinner was the meal that I was least likely to meal prep.
At the time, I had more flexibility in my schedule. I thought to myself that if I could prepare something at the end of the day, I should.
Here's what I've learned:
Just because I can cook at the end of the day, it doesn't mean that I should.
I don't prepare great food when I'm tired. When I do that, I usually rush through the process, and my meals suffer for it.
There's no bigger bummer of spending time, energy, and ingredients on a recipe—let alone on a weeknight—and having it not turn out well.
Decision fatigue isn't my friend.
Like most people, I need to make a lot of decisions over the course of an average work day.
If I arrive at dinnertime without a sense of what I'm making, then I'll probably stare into my fridge blankly. I'll do this even if I have ingredients for a good meal in there.
The problem at that point isn't what's available. The problem is that I lack the motivation and creativity to come up with ideas.
Some nights I just don't feel like cooking—and that's OK.
This is most nights, actually. Especially weeknights.
There are many things I'd rather do after a long day than cook. They include catching up on my notes, communicating with friends, watching TV, and reading. Or getting out of my apartment for a while.
Other folks have family members they'd like to be talking to or kids who need to be put to bed.
If dinner has been meal prepped, then the entire weeknight is available for family, work, and much-needed rest.
The bottom line is this: if cooking feels like a relaxing, end-of-day ritual for you, then cook your heart out.
But if cooking on weeknights feels like a chore, you can still find a way to eat wholesome food all week long.
You can enjoy home-cooked dinners without feeling rushed or falling into food ruts.
Vegan meal prep dinners can be your solution.
There's plenty of info in this post, and I'm sharing a lot of recipe ideas, too! I've broken things down into sections, so that you can navigate through it easily.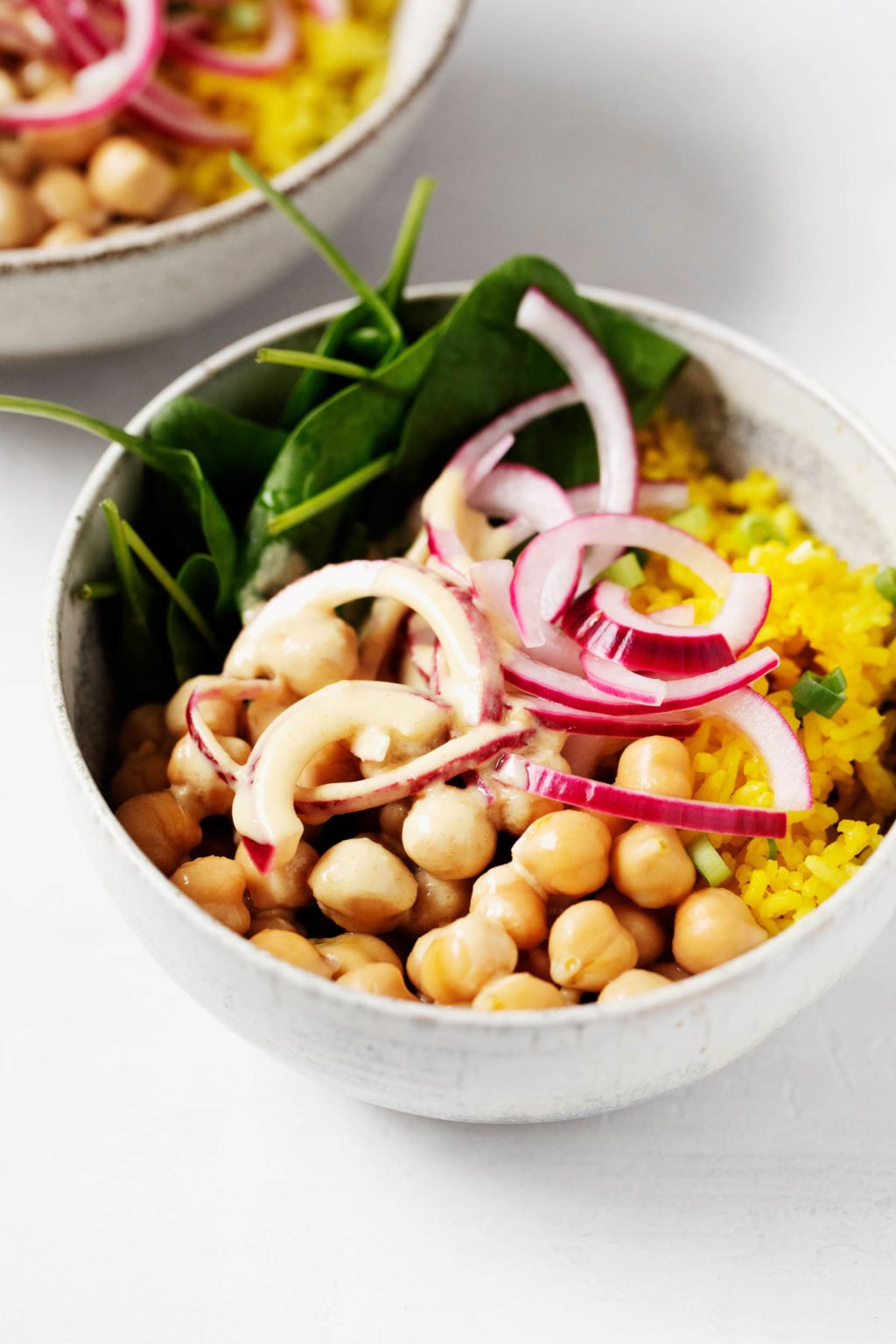 My vegan meal prep dinner essentials
Here are the things that I need from my evening meal:
Balance
I'll definitely sound like a broken record if I mention that I like my meal prep dinners to be power plates.
But if you're a new reader and you're wondering what a power plate is, it's simple! It's just a meal that intentionally includes a source of protein, a source of healthful fat, and a source of complex carbs.
Power plates are near and dear to my heart.
When I was in eating disorder recovery, learning to prioritize macronutrient balance was a big challenge—and later, a big victory.
I was resistant to dietary balance for a long time. My relationship with food became so much more grounded and positive when I started including all macronutrients with all meals.
I wrote a whole cookbook about power plates. It was a tribute to the process of learning to give my body the nutritional building blocks that it needed.
Now, when I do my weekly vegan meal prep, macronutrient balance is the organizational principle that I use to plan.
Comfort
Food is a source of comfort for me at any time of day. But I need for dinner, more than breakfast or lunch, to be cozy and comforting.
"Cozy" and "comfort" can look like so many different things. Sometimes a comfort food meal is a bowl of soup.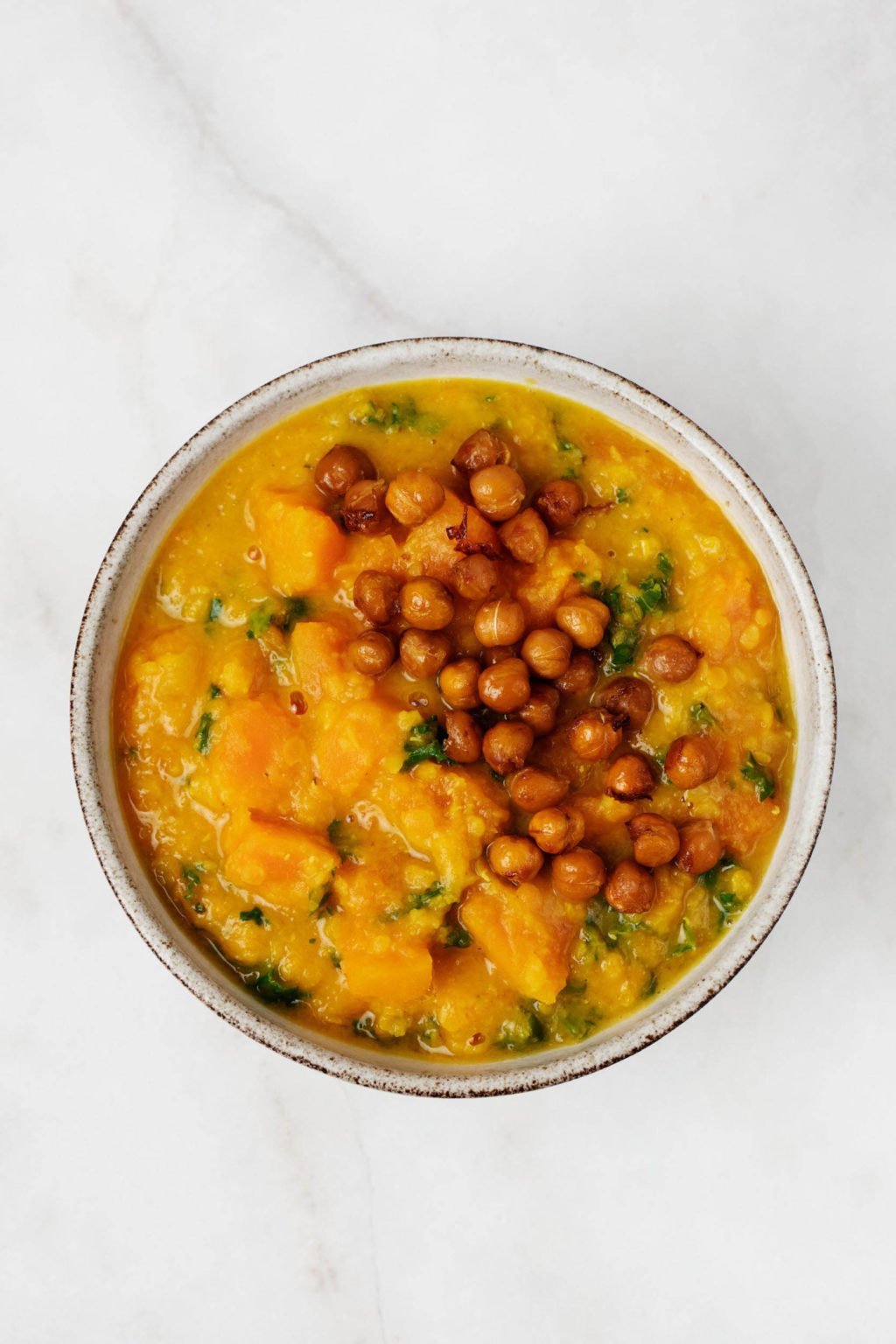 On other nights, it might be a nourishing grain bowl with seasonal veggies.
Sometimes very simple and wholesome food is what feels more comforting than anything else.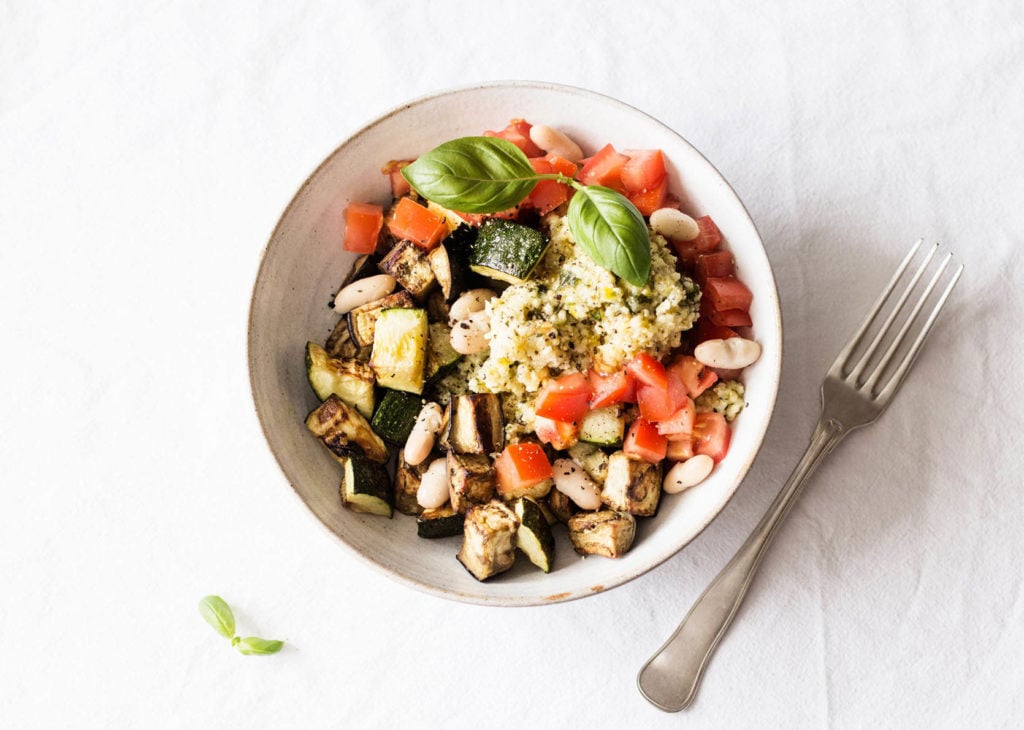 And sometimes I need classic comfort food: something hearty, warming, and evocative of childhood favorites.
There are a lot of recipes from this site that I'd put into that category. But some highlights are my carrot mac n' cheese, skillet lasagna or lasagna rolls, sweet potato lentil shepherd's pie, quinoa broccoli bake, and loaded garlic kale potatoes.
Each and every single one of those options can be meal prepped.
Freezer potential
It isn't essential that a vegan meal prep dinner be freezer-friendly, but it sure is a nice perk.
I'm happy to prep a simple vegan meal prep lunch recipe and have it last 2-4 days. But if I make a big, hearty casserole as a meal prep dinner, then I want it to last.
Most of my favorite vegan meal prep dinners can be frozen for this reason.
Since I live alone, I often freeze half the recipe as soon as I make it.
If you feed a larger family at home, but you'd still like leftover to freeze, you can double the recipe. Make it once, enjoy it anew at some point in the future, when you need a week off from dinner prep.
Safe freezing and storage
Which vegan dishes can be frozen?
I'm often asked about what is and isn't freezer friendly. The answer is that a lot of cooked food can be frozen!
There are some foods that might lose some of their original texture after defrosting. I find that this is often true of cooked rice—though it doesn't stop me from freezing leftovers of rice dishes.
Many fresh vegetables don't hold up well to freezing, but they can easily be frozen after cooking. I routinely freeze my favorite braised cabbage, cooked sweet potatoes, sautéed kale or broccoli rabe, and steamed broccoli.
I also freeze sauces and dressings, hummus, pesto, cashew cheese and cashew cream, my 20-minute marinara sauce, vegan feta, vegan ricotta, and homemade vegan mayo.
If you love dessert as much as I do and want to include it in your meal prep, good news! So many desserts freeze beautifully.
This includes vegan cake, brownies, cookies, tofu whipped cream, silken tofu chocolate pudding, cashew chocolate pudding, cobbler, buckle, pie, and more.
Safe freezing and defrosting
After I took food safety as part of my training to become a dietitian, I shuddered to think about how many times I had defrosted food by leaving it on my counter overnight. Yikes!
Anyway, now I know that the safest way to defrost food is always in the fridge. Depending on the food in question, defrosting might take anywhere from 12-36 hours.
There are other safe defrosting methods. You can microwave food from frozen, using your microwave's defrosting setting.
You can also safely cook frozen food directly from its frozen state.
I've been known to pop frozen cubes of my balsamic tofu right into the air fryer or oven for reheating.
Sometimes I defrost a batch of chili or soup just enough in the fridge to get it out of its container, then finish cooking in my pot.
If you cook food directly from frozen, keep in mind that the food should be consumed immediately after cooking.
Refreezing
One more word about freezing: occasionally I'll thaw something, then realize that I don't need it (yet) because I've prepared something else.
In these cases, it's safe and totally OK to refreeze the thawed food. Just keep in mind that the texture of the food may change a bit as a result of the thawing and refreezing.
Also be sure to never consume, let alone refreeze, food that has been at room temperature for more than 2 hours.
Reheating
The minimum safe temperature for reheating leftovers is 165°F.
You can make your food reach this temperature on the stovetop, in the oven, or in the microwave—it's all good. You just need to get it to at least that temperature.
Make sure to stir your food or rotate it while reheating, so that it heats evenly and through.
If you don't have one, a probe thermometer makes it easy to tell whether food is adequately hot and safe to eat.
And you can find more basic tips on reheating, freezing, defrosting, and refreezing here!
Storage
If you don't plan to use your freezer for some of your meal prep dinner leftovers, you'll want to store them in airtight containers in the fridge.
The ones that I use most often are these 3 cup, rectangular containers and these glasslock, divided containers.
Most of the recipes I've linked to—or meal prep dinner ideas that I've mentioned—can be stored in the fridge for up to four days.
How to serve vegan meal prep dinners
Some recipes need a side dish, accompaniment, or extra component in order to feel like a satisfying meal.
Vegetable sides
My usual vegan dinner meal prep routine is to prepare some main dishes for the week—stew, pasta, chili, casserole, stir fry, or whatever—and also to prepare some simple vegetable sides that I'll be able to serve with these recipes.
This might be a big batch of steamed broccoli, bok choy, or roasted cauliflower. It could be sautéed, dark leafy greens, grilled strips of zucchini, roasted asparagus, or glazed carrots.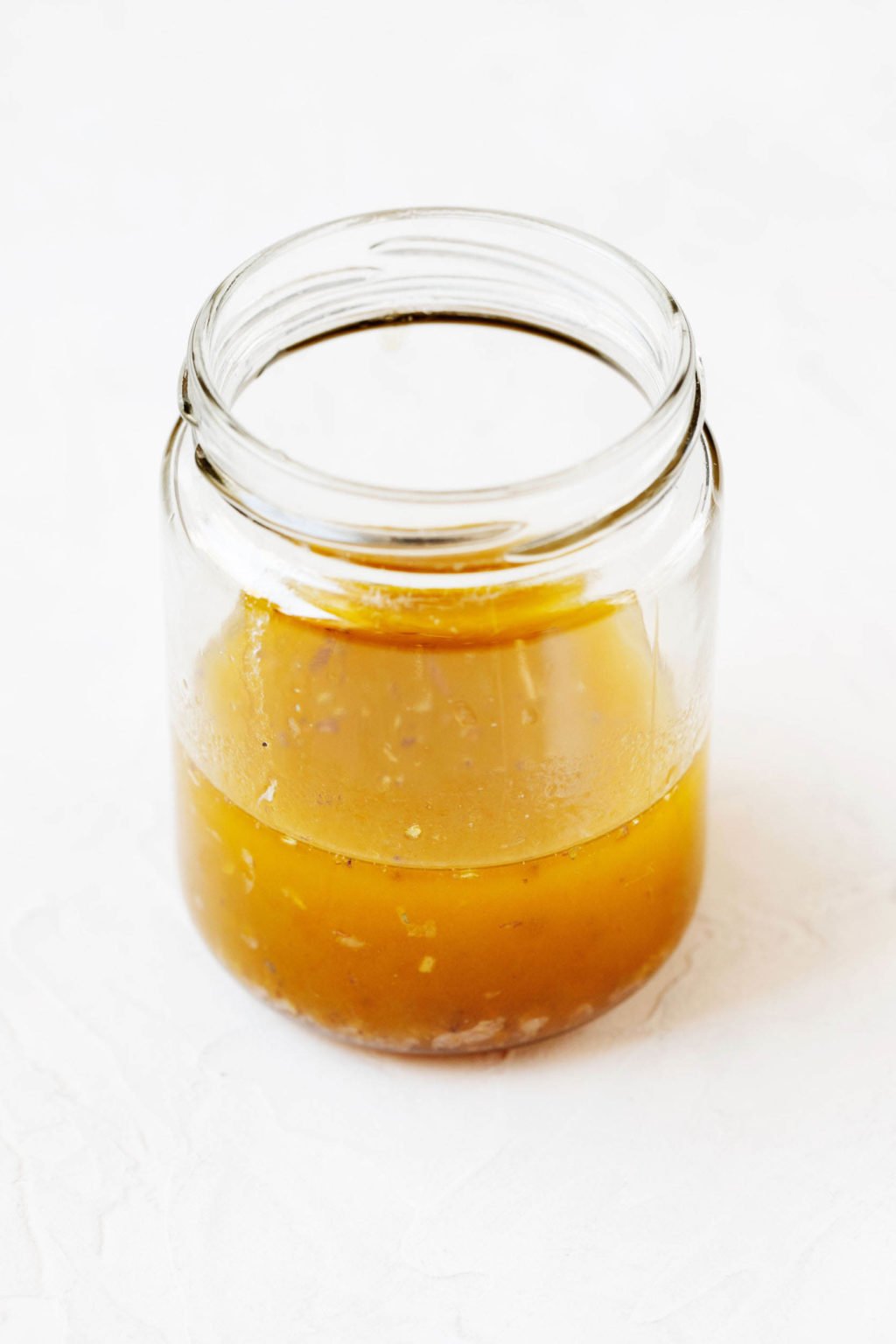 Simple salads
I also often keep washed, ready-to-eat salad greens in the fridge, along with one of my favorite dressings. My Greek vinaigrette takes no time at all to make, and my balsamic Dijon tahini dressing is also a favorite.
With some leafy greens and one vinaigrette, it's easy to whip up a side salad for a meal prep dinner at a moment's notice.
Massaged kale salads are also easy to prepare in advance, as kale can withstand being dressed and stored for a few days without going soggy.
Frozen veggies
Sometimes, if I haven't had much time to stock my fridge with produce, a vegetable side will simply be some frozen veggies.
I always keep frozen broccoli and cauliflower florets, green beans, and peas at home. It's easy to microwave cook them and serve them with a little vegan butter, salt, and pepper.
Frozen veggies are a lifesaver for busy folks who don't want to waste money on produce that might go bad if it isn't cooked in a timely fashion!
Your meal prep dinner recipes may not really need a side dish. Some may be substantial enough and have enough veggies for that to be unnecessary.
But I always like to have enough veggies available for making my dinners more well-rounded and filling.
Toast, baguettes, focaccia, cornbread, etc.
Many of my favorite recipes, including soup and a lot of grain bowls or salads, are more complete with something bread-like, be it toast or cornbread or a sliced baguette.
I always have a bread, and usually a variety of types of bread, on hand. I pull them from the freezer or slice them from fresh to serve with recipes as needed.
Vegan meal prep dinner recipe ideas
With all of that said, let's chat ideas!
There are truly so many kinds of vegan dinners that can be made ahead and enjoyed as you're ready. But here are some of the ideas and recipes that I turn to again and again.
Pasta bakes
There's no food that I love more than pasta. Pasta bakes are an easy way to prepare a big, generous batch of pasta, incorporating lots of veggies and/or protein and a great sauce.
Here are some of the ones that I return to again and again:
Soup & stew
Throughout the year, and certainly in cooler months, soup and stew are an essential part of my dinner meal prep.
A hearty bowl of soup, plus a slice of good bread, is a great meal. Soups and stews can also be paired with salads or other veggie sides, of course.
Here are some of my all-time favorites:
A hearty grain bowl
If you make the components of a great vegan bowl ahead of time, then they can become satisfying and wholesome dinners through the week.
Substance is key for a dinner bowl. Some of my favorite, filling vegan bowl recipes include:
A hard-working whole grain + protein duo
Some weeks I don't prepare a recipe or two so much as a few components that I can use in different ways.
One of the best ways to ensure a rotation of vegan meal prep dinners is to make a good, versatile whole grain dish, along with a versatile plant protein.
You can pair these dishes together with a vegetable for an easy, balanced dinner plate. You might also use them in other preparations through the week.
For example, balsamic tofu or quinoa with roasted cherry tomatoes and chickpeas can each be added to a lunch salad.
Here are some of my favorite, simple grain dishes from the blog:
And here are some of my favorite, multitasking proteins (these are also great to make for your meal prep breakfasts and lunches!):
A cozy casserole
Oh, how I love a cozy casserole.
Casseroles are nostalgic, comforting, and filling. Sometimes they take a little time to make, but once you bake them, they are very generous with their leftover offerings.
I have many favorite casserole recipes. They've all become regular parts of my meal prep routine at home, and they're often to be found in my freezer.
Here are some highlights:
A stuffed vegetable
Stuffed, baked vegetables are a great means of crafting dinners that are both plant-forward and hearty.
I love stuffed vegetables through all of the seasons. In the fall, there are winter squashes, potato, and cabbage leaves for stuffing. In the summer, there are zucchini and eggplants and tomatoes.
Some of the stuffed vegetable recipes that I turn to again and again:
Pizza night! (Or frozen pizza night)
Frozen vegan pizza nights are a more regular occurrence around here lately than me making a homemade pie. But in either case, a couple slices pizza with a nice big salad is a great dinner.
And even though pizza may not immediately spring to mind as a make-ahead option, it works well for meal prep. Just be sure to reheat slices in the oven or air fryer before you eat, in order to preserve the crispiness of the crust.
Reheating pizza, by the way, has become the #1 reason that I use my air fryer.
If you feel like making from scratch, my favorites are:
My favorite vegan store-bought 'za is the veggie lover's vegan pizza from SweetEarth.
Something stir fried
Stir fry dishes are quick to make and endlessly adaptable.
I usually stir fry rice as my grain, but you can stir fry noodles and other whole grains as well. Tofu is a great protein for stir fries, but you could also use tempeh, seitan, beans, or lentils.
The photo at the top of this post is a "pepper steak" style soy curl dish from The Vegan Week. It's not quite a stir fry, but it's close, and I always serve it over cooked rice.
Here are some other stir fried grain and protein dishes that I love:
Veggie burgers (+ fixings)
It's fun to have a vegan burger night, and veggie burgers happen to be very good for meal prep.
As you meal prep the burger itself, you might also want to make some fixings and side dishes to serve it with. For example:
Veggie burger nights are enough of a routine occurrence in my home that pretty much always keep whole grain burger buns in my freezer.
I also tend to have frozen, cubed sweet or regular potatoes or frozen fries, just in case I'm too tired to peel and cut potatoes myself.
Here are some of the vegan burger recipes that I cherish:
Vegan meal prep tacos
Just as you can meal prep a burger night ahead of time, you can also meal prep vegan tacos ahead of time.
To do this, you'll simply prepare whatever components go into the taco (proteins, grains, whatever) and any sauces that you might use for them.
You can also prep vegetables sides that you'd like to serve the tacos with. You might take some time to chop lettuce, tomato, or any other crunch element that you'd like to add right before you serve your vegan tacos.
Taco night classics in my apartment:
A cozy vegan meal prep casserole
When I want to meal prep a vegan dinner that will be hearty, satisfying, easy to freeze/defrost, and supremely comforting, I make a casserole.
And there's one casserole from this site that I've made more than any other.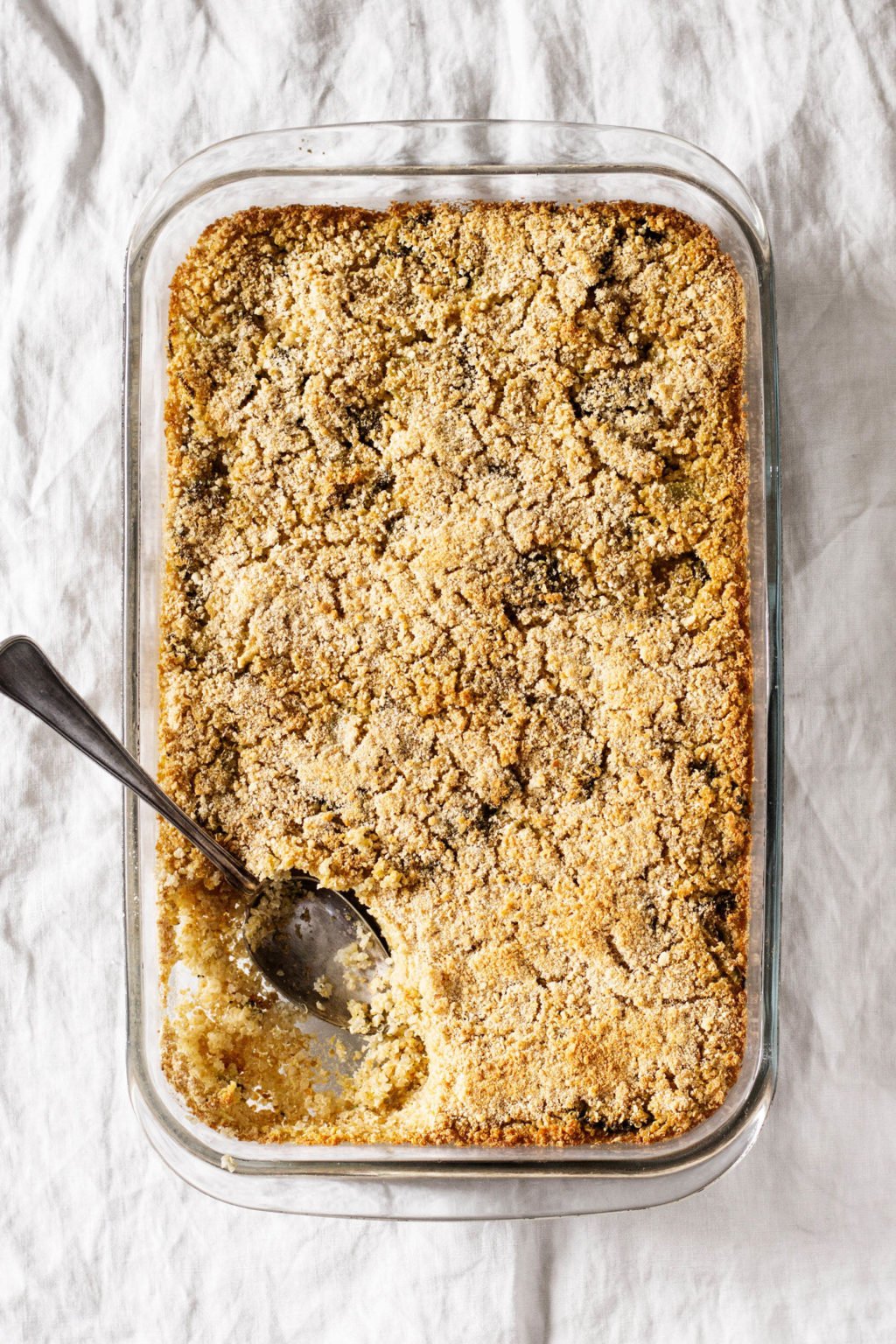 It's the cheesy vegan broccoli quinoa bake that you saw among other baked dishes above.
This recipe has five star ratings and has gotten a lot of love in the years since I posted it. I've had readers write to tell me that it's their go-to dish for family gatherings.
One reader said that she often bakes it when a neighbor has a new baby and needs a delivery of homemade food.
It's not hard for me to understand why people love this recipe. I love it, too. It's flavorful, nutrient-dense and rich in plant protein, and pretty easy to make. The leftovers keep really well and can be frozen.
Best of all, it's filling, and it delivers—big time—on cozy vibes.
If you're kicking off a vegan meal prep dinner routine and you want a place to start, this quinoa bake is a very good place. Here's the recipe.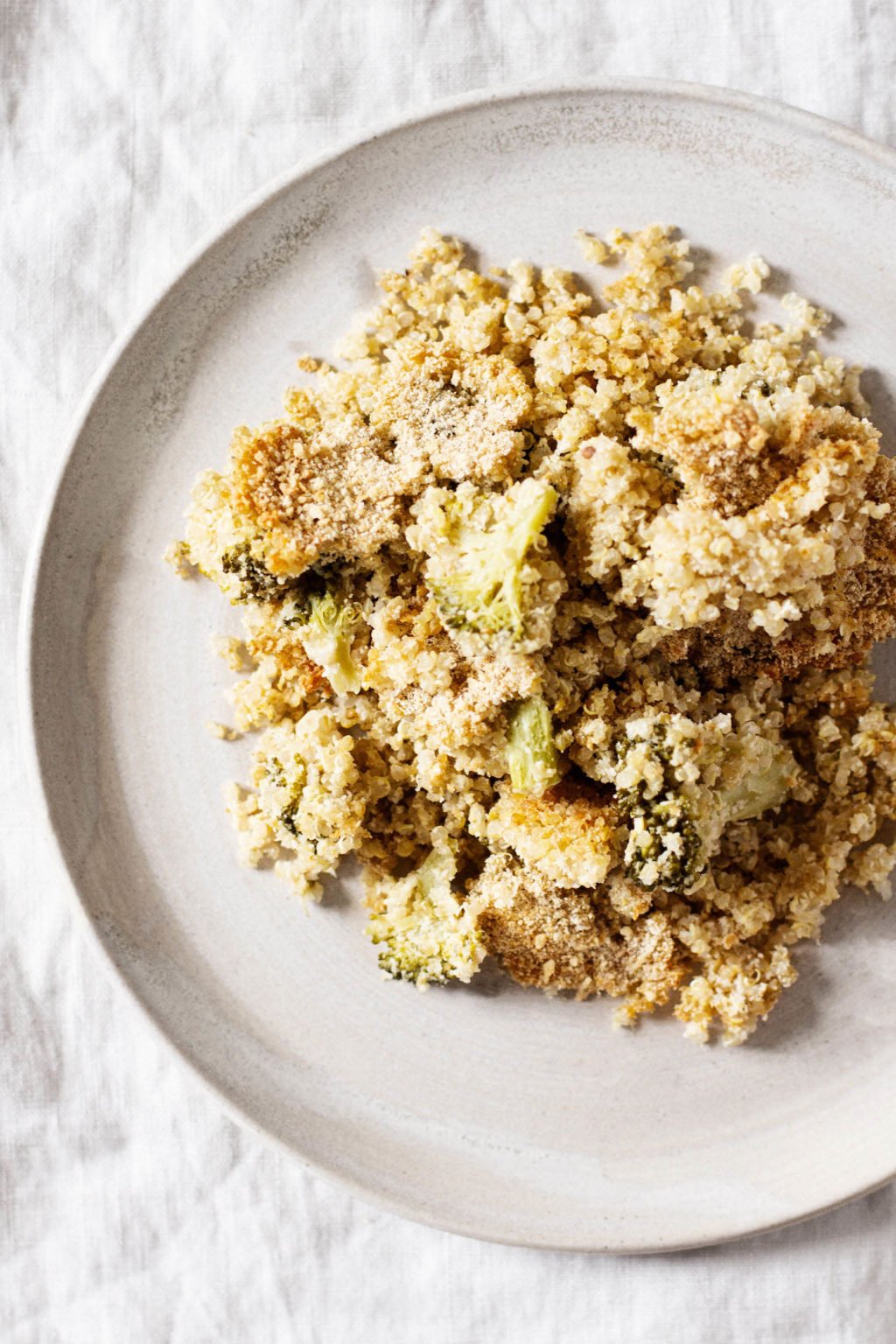 A gift to your future self
The subtitle of The Vegan Week is "meal prep recipes to feed your future self."
I those words with all of my heart. Meal prep isn't always easy to make time for. But when I do it, I know that I'm creating something that my future self will be grateful for.
This week happens to prove the point. I've been unusually busy, but I'm less stressed out than I usually am when my workload is really full.
Part of the reason is that it's one of those lovely weeks where I have so much in the freezer that I can simply defrost, day by day.
Breakfast, lunch, and dinners have been taken care of. I've been able to reach into the fridge and have a time-efficient lunch break midday, thanks to meal prep lunches.
And it's so nice wrapping up work, even if it's late, knowing that dinner will be no more effort than reheating.
Hope these ideas give you a sense of the good nourishment that you might give to future you, too.
Till soon,
xo